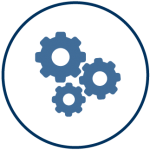 Applications
VBS vibro- aerators prevent material under pressure, stored in silos or hoppers, to create bridges or rat holes during unloading. Furthermore, the Tramontana membrane technology significantly reduces discharge times, improving the efficiency of the entire system.
Depending on the type of dust, the environment and the temperature, the VBS product series can satisfy every need.
Mainly recommended for the treatment of powders such as flour, starches, lime, cement, dry chemicals and plastic resins.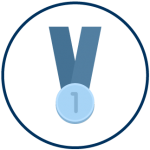 Features
The optimization of the air flow generated by the VBS allows to work at a lower operating pressure, with a consequent reduction of air consumption.
The VBS range is completed by the VBS-Mini series, suitable for both indoor and indoor use.
Thanks to the wide range of supported working pressures, VBS can easily replace plates and fluidization nozzles commonly used in the system.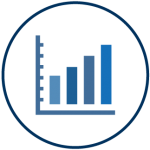 Advantages
Lower operating pressure compared to other solutions, with consequent reduced air consumption for the same efficiency.
Complete product range and interchangeable with other brands of aerators.
Quick installation.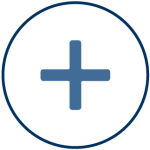 Accessories
External rectangular mounting kit for VBS
External mounting kit for VBS-Mini
Red membrane, suitable for high temperatures (max 235 ° C), both for VBS and VBS-Mini
Blue membrane, detectable through metal detector, for both VBS and VBS-Mini
Optional stainless steel shaft for white membrane (it's standard for the versions for high temperatures and metal detectable)