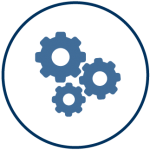 Applications
With the same pressure, the vibrational speeds of the OT series is higher than both the ball and roller vibrators, for this reason OT can be used to compact concrete, where a particularly smooth and porosity-free surface finish is required.
OT series does not need lubricated air, this allows it to be used in the processing lines of the food industry, as well as in the transport of powders and granules, in the compaction, for hopper emptying and discharge of the various material from silos, channels, chutes and pipes .
The installation does not require any drilling in the walls of the application, for this reason they are particularly suitable for integration on existing systems and machinery.
The low noise makes them suitable also for indoor applications.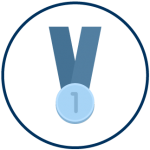 Features
The operating pressure of the OT ranges from 2 to 6 bar (29 ~ 87 PSI) and working temperature allow them to be used in environments up to 120 ° C (250 ° F).
Compared to other pneumatic vibrators, the operation is quieter and does not require lubricated air.
The OT turbine vibrators are made entirely of anodized aluminum and are available in twelve different sizes.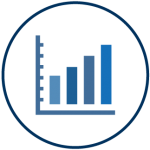 Advantages
High centrifugal force
Low noise
Lubrication free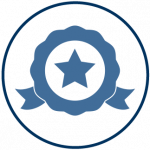 Certifications
The OT series pneumatic vibrators are designed and built according to the following standards UNI EN 13463-1 – EN 13463-5 – ISO 14121 – UNI EN 1127-1 and complies with directives 2014/34 / UE.
They are certified ATEX II 2D c Tx – II 2G c Tx to be used in potentially explosive environments.