Clamp for easy and quick fixing of vibrators to wooden formwork or panels.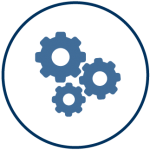 Function
Thanks to the special shape of the brakets, the "CL" clamps series can be easily fixed to any type of formwork:for wood formworks (CLW model) or for steel panels (CLS model).
Thanks to these clamps, the vibrating process of concrete on construction sites is significantly speeded up.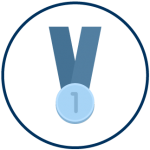 Features
CLW – Clamp for Wooden formworks
APPLICATION: Quick mounting of vibrators on wooden formworks
SAFETY BELT: Included
FINISHING: Galvanized
SUITABLE FOR the following formworks models:
DOKA: H20, Top50, FF20
PERI: VT20K, GT24, VARIO GT24
MEVA: H20
PASCHAL: H20
NOE: H20
HÜNNEBECK: H20, R24, GF24, ES24
CLS – Clamp for Steel formworks
APPLICATION: Quick mounting of vibrators on steel formworks
SAFETY CABLE: Included
FINISHING: Galvanized
SUITABLE FOR the following formworks models:
DOKA: Framax XLife, Alu Framax XLife
PERI: Trio
MEVA: StarTec, Mammut
NOE: NOEtop
CRS – Cradle for Steel concrete moulds
APPLICATION Quick mounting of vibrators on steel concrete moulds
SUITABLE FOR
STEEL CONCRETE MOULDS: All OLI fastening systems are designed to be used with electric and pneumatic vibrators
Benefits
Suitable for all the formworks