Discover the Benefits of Concrete Vibrators for Successful Construction Projects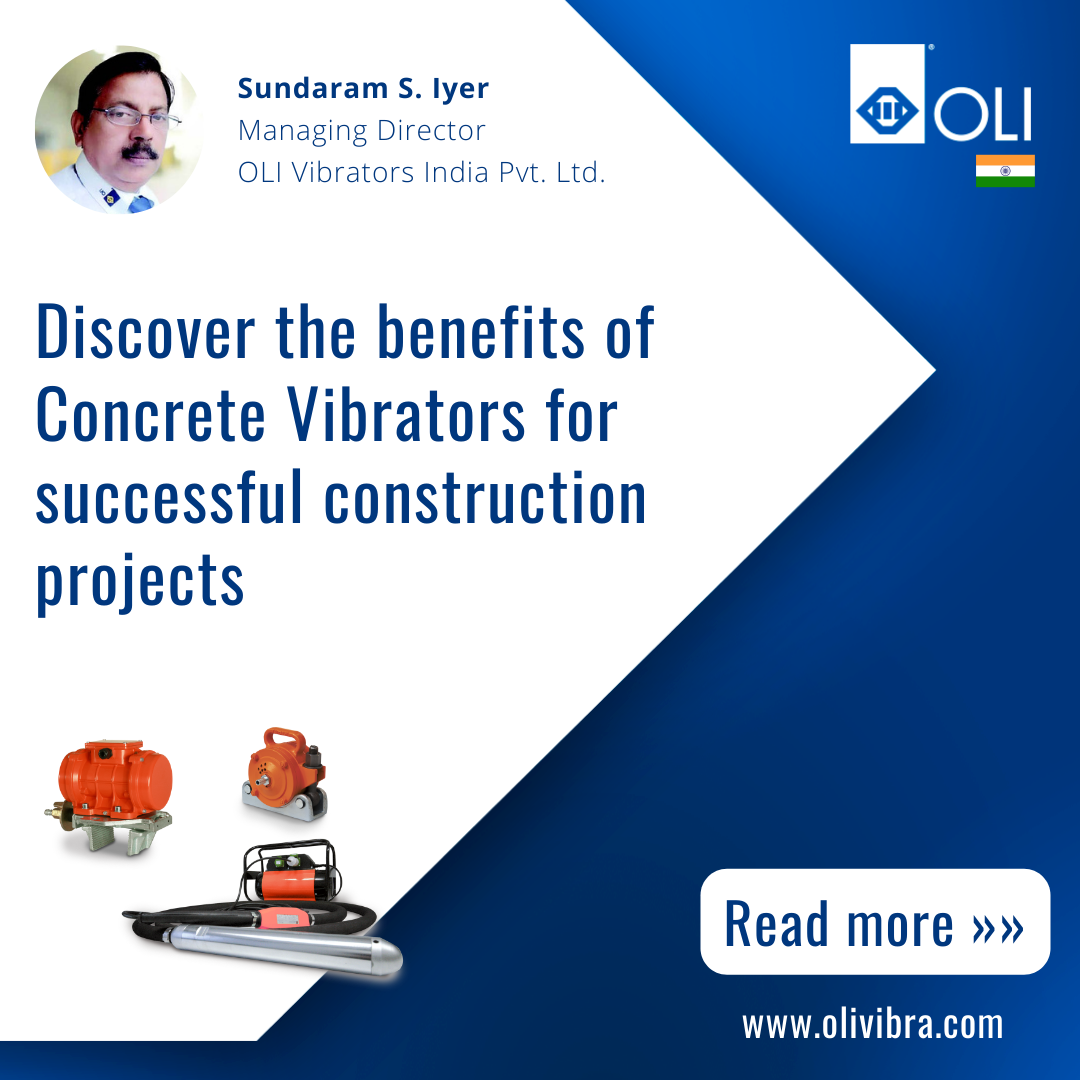 Sundaram S. Iyer is the General Manager of OLI Vibrators India Pvt. Ltd. OLI Vibrators India Pvt. Ltd., located in Bangalore, is a wholly-owned subsidiary of OLI SpA, Italy.
OLI VIBRATORS INDIA PVT LTD
# 84/85, 7th Main, 3rd Phase,
Peenya Industrial Area, Peenya
Bangalore – 560 058
India
Could you provide us with some insights on the demand for vibrators in concrete consolidation?
Over the last 4-5 years, India's construction industry has witnessed significant expansion. The Indian government's expenditure on infrastructure development is escalating across all infra-sectors such as waterways, roads, railways, energy, etc. These sectors have emerged as true catalysts for change. India's vital commercial and industrial sectors are driving the demand for infra development. This also pushes the market for high-frequency internal (Poker needle vibrators) and external concrete vibrators.
Which technologies are you incorporating into your products to improve efficiency and precision?
OLI has a strong focus on the capabilities needed to succeed in the new market dynamic, which helps to evolve, meet the challenges and demands constantly and advance the technologies to align with the fast-changing industry trends. OLI is always on the quest to explore new ground and long-lasting solutions by understanding and serving customer needs.
OLI's quality policy ensures that all products pass through stringent quality and test procedures, ensuring no compromise on quality and the usage of high-quality raw materials such as high-quality cable glands, IP66 enclosures, Class-F insulation materials, logarithmic profile bearings, and other inputs for the durability and longevity of our products at all times.
What are the advantages of using vibrators and vibrator needles to consolidate concrete casts?
Concrete consolidation is a critical step in any construction project. Using internal and external concrete vibrators offers numerous benefits that significantly enhance the quality and longevity of your constructions. Here's how:
Surfacing of the air that is trapped within the concrete.
Displacement of aggregates, thereby aligning them with one another. This results in a reduction of cavities and consequently gives the concrete a high density and perfect homogeneity.
Adhesion/Bonding of the concrete to the bars of the reinforcement, or any internal structural inserts, as well as to the basic anchorages.
Absence of cracks in the concrete near the reinforcement armature bars.
Complete filling of the formwork.
Extension in the life cycle of the concrete.
High-quality aesthetic outcome.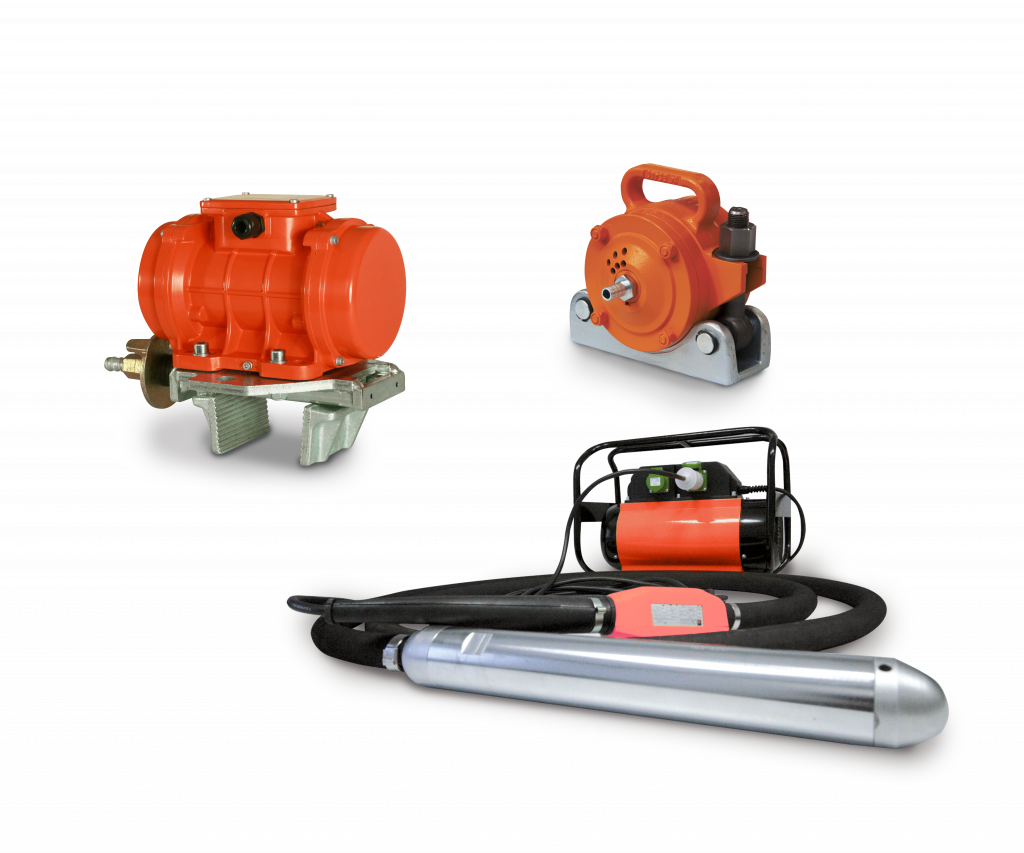 Want to learn more about the world of concrete consolidation?
Need to be contacted by one of our technicians? We'll leave the contact details for you.