The QUARRY and MINING virtual show in the South Africa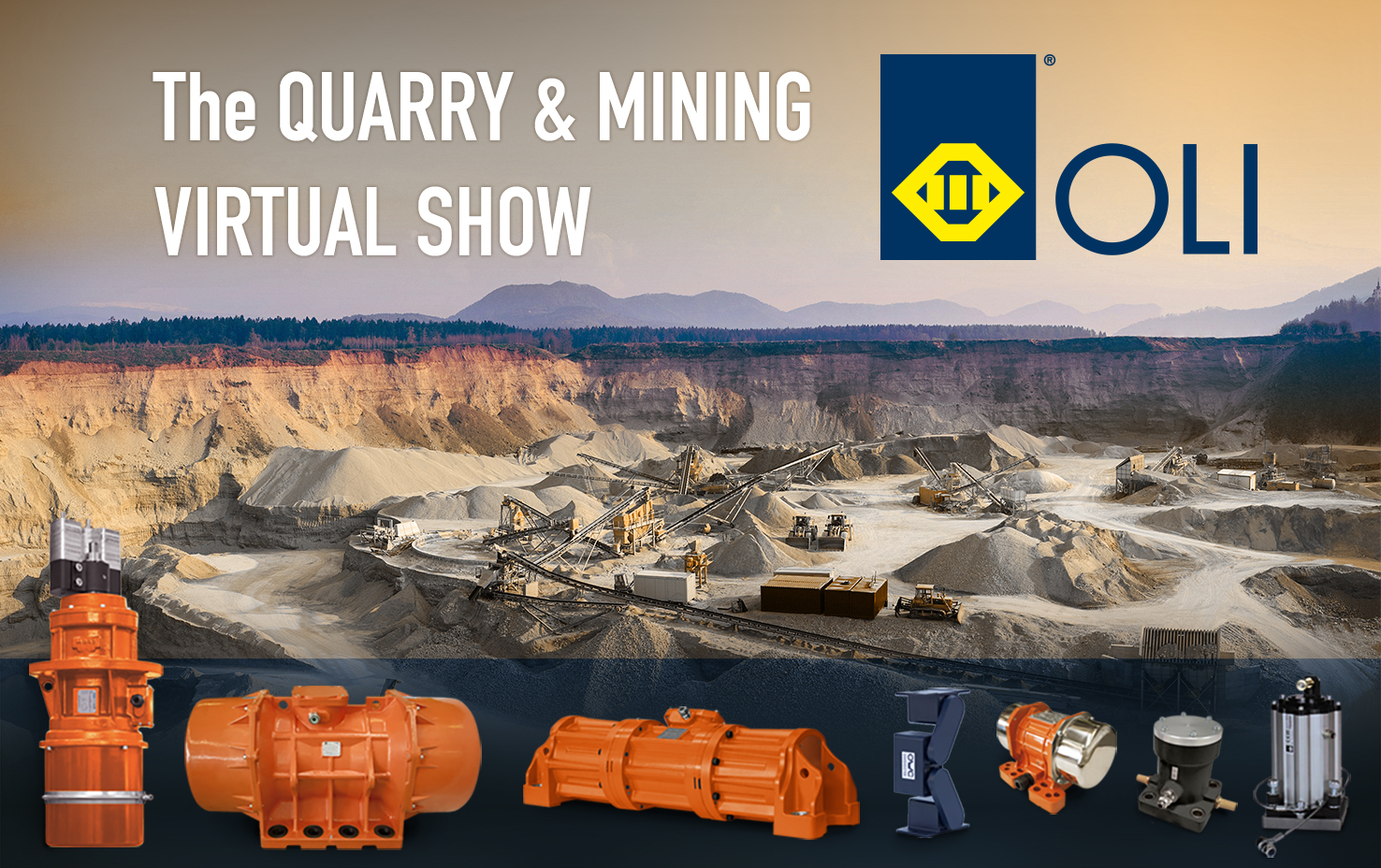 June 22-23, 2021 – Online only
WELCOME to the Quarry and Mining virtual show!
OLI invites you to the even dedicated to the vibration technology in the Quarry and Mining industries.
The current pandemic has forced the cancellation of most events, however, in order allow you to get the latest information, OLI has organized a safe, yet very informative, contactless event: OLI gives you the opportunity to explore all the solutions dedicated to the vibrating equipment used in the quarry and mining sector. You'll be free to browse around the virtual showroom or to live talk with one of our experts at any time during the event.
Register and get your free pass now to guarantee your access to the event, where you can visit the virtual booth or live talk with our experts.
AGENDA:

June 22
10-11 AM: "OLI new range motor vs. Old range motor – FAQ (Concerns. Changes. Improvements)
3-4 PM: "New product offerings"

June 23
10-11 AM: Training session – "Sizing your vibrator motor correctly (Information requirements for successful sizing per application)"
3-4 PM: Training session – "OLI motor interchangeability with other vibrator manufacturers (Direct replacements or options for retrofitting)"

Our team will be online from 9 AM to 5 PM, always available to answer to your calls.
We look forward to see you at the OLI Quarry & Mining Virtual Show!