OR – Rotary Pneumatic Vibrators – Roller
With OR-series Roller Vibrators vibration is generated by the movement of rollers inside an eccentric guide. OR generate low amplitude and high frequency vibration. Among others, they are suitable for concrete compacting tables, foundry moulds and hopper emptying due to higher force generated than by ball-type S-series vibrators.
The OR-series, which comes with a black aluminium casing and brass cover, is available in four different sizes.
Operating with oiled air at 2 to 6 bar (29 ~ 87 PSI), the OR-series is suitable for application in explosive environments (ATEX EX II 2DG cT(x)). Operating noise reaches 90 dB(A).
Contact us!
Description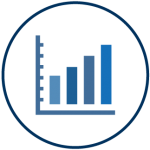 Benefits
High centrifugal force
Easy installation
Suitable for high temperatures
Download
Download
Brochures_Application_Truck_FR_0517_REV05.pdf
Vibrateurs de remorques et véhicules
Revision: 5
Languages: FR
Cat_FlowAids_CFAFR_0120_rev09.pdf
ÉQUIPEMENTS D'AIDE À L'ÉCOULEMENT
Revision: 09
Languages: FR
FCOFR-0220-rev06.pdf
VIBRATEURS ÉLECTRIQUES - AIDE A L'ECOULEMENT
Revision: 06
Languages: FR


CONTACT US FOR YOUR BEST SOLUTION!