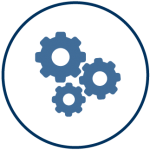 Applications
OWC's OWSNE (standard range) and OWSHD (heavy-duty range) oscillating suspension 'knees' are designed for:
vibrating screens
vibrating feeders
vibrating driers
vibrating compaction tables
other vibrating machines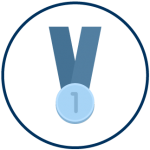 Features
The four torsional elements are combined in a different manner to allow the implementation of two types of suspensions: OWSNE and OWSHD. The two similar models differ from one another in regards to length and opening angle of the legs. This difference entails a different kinematic mechanism ensuring a higher level of stiffness to the OWSHD models. Having the same overall dimensions they allow for a greater vertical maximum load by slightly decreasing the elasticity.
Both types guarantee very low natural frequency values of close to 2 Hz, thus succeeding to achieve insulation levels from the supporting structure of the vibrating machine higher than 98%, even at minimum excitation frequencies.
OWC oscillating mounts withstand pulse feed. They are maintenance-free and can work in any type of ambient temperature between -40 °C and 80 °C.
The special kinematic mechanism and the features of the rubber insert allow to achieve a cross stiffness equal to about 10 times the longitudinal stiffness (feeding direction of the conveyed product). This results in an improved efficiency of the process, greater safety and the possibility to avoid side guides or additional devices to control the movement of the machine during turn-off transient state.
OWC oscillating suspension are painted with blue, opaque RAL 5011 and do not require regular cleaning.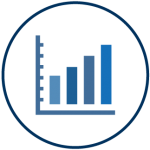 Advantages
High vertical damping
High transversal stiffness
No maintenance and regular cleaning required (Visible wear indicator based on suspension height measurements, pre and post job measurements determine when replacements are required)
Dust, water and corrosion resistant.
Long service life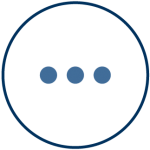 Options
7 sizes available in the OWSNE model and 6 sizes available in the OWSHD model.