Frequency and Voltage Converters consist of an electric motor coupled to a permanent magnet generator that reduces the single-phase (230 V, 1 ph) or three-phase (400 V, 3 ph) input voltage into one lower than 50 V increasing the frequency to 200 Hz, necessary for correct operation of electric internal vibrators, thus ensuring operator safety as occurs with low voltage equipment.
Converters are suitable for continuous duty.
With multi-socket models a maximum of four multiple high frequency concrete vibrators can be connected simultaneously, as long as total power consumption does not exceed the rated current of the converter.
To facilitate the manoeuverability, depending on the model, a handle or a grip frame with coupling or wheels is provided.
Los convertidores de frecuencia y tensión equipados con imanes permanentes son idóneos para alimentar continuamente los vibradores de alta frecuencia para hormigón.
Un nuevo diseño, materiales de alta calidad y soluciones innovadoras de construcción aseguran una alta fiabilidad a esta nueva generación y una ausencia total de mantenimiento.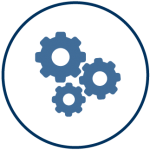 Función
Adecuados para la alimentación continua de los vibradores internos o externos de alta frecuencia.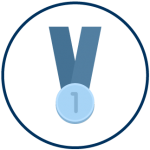 Características
Disponible en 230 V, 50 Hz versión monofásica (dos modelos), o 400 V, 50 Hz, trifásica (cuatro modelos)
1 ~ 4 salidas para la conexión de vibradores de alta frecuencia poker
Potencia de salida: 0,8 ~ 6,2 kVA
Clase de aislamiento F
Protección IP 44
Protección contra sobrecarga
Temperatura ambiente: -20 ~ 40 °C (-4 ~ 104 °F)
Cuerpo aluminio liso
Ventilación forzada
Directivas de la CE y las modificaciones posteriores: 2006/42/CE, 2004/108/CE, 2006/95/CE; la conformidad se ha verificado en base a los requisitos de los documentos normativos siguientes: CEI EN 60745-1, UNI EN ISO12100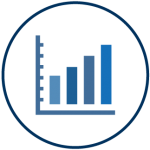 Ventajas
No hay sobrecalentamiento
Enfriamiento óptimo
Fácil de limpiar
Sin mantenimiento